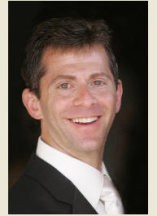 Carey F. Kalmowitz, Esq.
Founding Shareholder
E-mail
Download VCard
Phone: (248) 996-8510
Fax: (248) 996-8525
Phone: (212) 734-0128
Fax: (917) 210-2952
Cell: (248) 790-6225

100 Quentin Roosevelt Blvd, #102
Garden City, New York 11530
USA
1370 Broadway, #558
New York, New York 10018
USA
32000 Northwestern Hwy, #240
Farmington Hills, Michigan 48334
USA
E-mail
Download VCard
View Profile in PDF File
The Dresevic, Iwrey, Kalmowitz, & Pendleton Law Group
A Division of The Health Law Partners, P.C.

100 Quentin Roosevelt Blvd, #102
Garden City, NY 11530


1370 Broadway, Suite 558
New York, New York 10018
(tel) 212-734-0128
(fax) 917-210-2952

The Health Law Partners, P.C.
32000 Northwestern Hwy #240
Farmington Hills, MI 48334
(tel) 248-996-8510
(fax) 248-996-8525

CAREY F. KALMOWITZ is a founding shareholder of The Health Law Partners, P.C. Mr. Kalmowitz graduated from New York University Law School in 1994 and from Vassar College in 1989.
Mr. Kalmowitz is admitted to both the Michigan and New York Bar. He practices in all areas of healthcare law, with specific concentration on the corporate and financial aspects of healthcare, including structuring revenue-enhancing transactions among physicians and other healthcare providers, certificate of need, compliance investigations, corporate fraud and abuse/Stark and third party payment and reimbursement. In addition, Mr. Kalmowitz also practices in the following areas of health care law:
Counsels physicians and physician groups on integration strategies, ancillary services, employment agreements, recruitment agreements, shareholder agreements, buy ins, buy outs, compliance, third party payor audits, and negotiating joint venture and hospital relationships.
Advises healthcare providers regarding compliance matters including the Stark Law, Anti-kickback Statute and reimbursement regulations.
Served as general counsel of major regional healthcare system, and has significant experience with the full spectrum of hospitals' legal issues.
Assisted a variety of providers with certificate of need projects, including two replacement hospitals and numerous CT, MRI and ASC transactions.
Advises long-term care facilities on compliance and business issues.
Represents a variety of health care providers, including physicians, ambulatory surgery centers, long-term care facilities and durable medical equipment suppliers with a broad range of health care transactional issues.
Mr. Kalmowitz is a member of the State Bar of Michigan, the Michigan Society of Hospital Attorneys, the New York Health Law Section, the American Health Lawyer's Association, and the American Bar Association.
Mr. Kalmowitz has written extensively on subjects across the spectrum of health care law, including, co-authoring a monthly column in the Association for Medical Imaging Management's (AHRA) publication, Link, regarding up-to-date legal issues relevant to imaging providers and suppliers.
Education
J.D., New York University School of Law, New York, New York, 1994
B.A. , Vassar College, Poughkeepsie, New York, 1989
Major: Political Science
Jurisdictions Admitted to Practice
Michigan
New York
Professional & Bar Association Memberships
American Health Lawyers Association
American Bar Association, Health Law Section
New York State Bar Association
Health Law Section
Honors and Awards
D'Business Magazine Top Lawyer in Healthcare Law 2011
Outstanding Young Healthcare Lawyer, Nightingale's Healthcare News, 2005
Classes/Seminars Taught and Speaking Engagements
Adrienne Dresevic, Esq.
, Carey Kalmowitz, Esq., and
Clinton Mikel, Esq.
presented Healthcare/Real Estate Issues Primer to NAI Farbman and it's hospital clients, May 17th, 2013.
"How to Align Without a Sale," Carey F. Kalmowitz, Esq. and Kathryn Hickner-Cruz, Esq., Decision Health Physician-Hospital Alignment Strategies 2011, June 7, 2011, Las Vegas, NV.
"Enhancing Revenue While Remaining Compliant (in an Era of Declining Reimbursement for Physicians' Services)," Presentation as part of Building a Compliant Profitable Practice During Uncertain Times; Troy, Michigan on November 11, 2009.
"Are You Ready? Pandemic and Infection Control and Diagnostic Imaging Arrangements - Key Legal Issues" 2009 AHRA New York/New Jersey Regional Membership Meeting, October 21, 2009.
"The Radiology Practice of Tomorrow: How Traditional Practices Are Changing to Meet the Challenges of 21st Century Medicine," 2009 Radiology Business Management Association (RBMA) Fall Educational Conference, October 11, 2009
"Risk and Compliance Practices for Nursing Facilities" (with Walter S. Wheeler, Esq.), Michigan Association of Homes and Services for the Aging (MAHSA), 2008 Regulatory Update, November 6, 2008
"Changes in Health Law That Every Physician Should Know," Michigan Association of Physicians of Indian Origin (MAPI) 2008 Summer CME Meeting, June 8, 2008
Past Employment Positions
Wachler & Associates, P.C., Partner, 2008-2009
Honigman Miller Schwartz and Cohn, LLP, Partner, 1994 - 2008