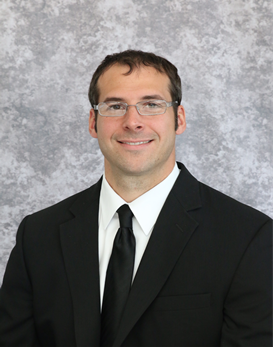 James R. Witham, Esq.
Associate
E-mail
Download VCard
Phone: (248) 996-8510
Fax: (248) 996-8525

32000 Northwestern Hwy, #240
Farmington Hills, Michigan 48334
USA
E-mail
Download VCard
View Profile in PDF File
The Health Law Partners, P.C.
32000 Northwestern Hwy #240
Farmington Hills, MI 48334
(tel) 248-996-8510
(fax) 248-996-8525
JAMES R. WITHAM is an associate attorney of The Health Law Partners, P.C. Mr. Witham has a wealth of diverse experience in litigation matters, including three years in licensing and regulatory insurance. Mr. Witham has also litigated cases over a wide spectrum of subject matter including criminal law, personal injury, medical malpractice, financial fraud, labor and employment law, business law, defamation, trade secrets, breach of fiduciary duty, regulatory insurance law, and general litigation.
Mr. Witham was previously a Judge Advocate General for the U.S. Army. As a litigator for the U.S. Army, he successfully prosecuted several criminal cases involving financial fraud, theft, and sex offenses. He provided litigation support, for and liaison with, Assistant U.S. Attorneys and the U.S. Army Litigation Division for claims under the Federal Tort Claims Act. In addition,
Mr. Witham also served as a Detention Operations Attorney in Afghanistan where he evaluated evidence and rendered legal advice on internment criteria and alternate dispositions for suspected terrorists that threatened the security of U.S. Forces and U.S. Coalition Forces.
Mr. Witham began his civilian law practice with King & Ballow where he litigated cases involving defamation; business law, trade secrets; breach of fiduciary duty; and labor and employment law issues under the FMLA, ADA, ADEA, and Title VII.
As a solo practitioner, Mr. Witham handled and defended several criminal cases in the Williamson County Court. He also provided labor and employment law advice to clients.
In February 2014, Mr. Witham joined the ranks of state government service and served as the Assistant General Counsel for the Tennessee Department of Commerce and Insurance. He litigated numerous administrative regulatory insurance matters for the State of Tennessee which involved insurance fraud and violations of Tennessee insurance laws.
Currently, Mr. Witham is providing healthcare litigation services, involving the specific issues and business challenges healthcare professionals and entities experience in everyday life.
Education
J.D., Western Michigan University Cooley Law School, 2005
B.A., University of Richmond, 2001
Jurisdictions Admitted to Practice
Michigan
U.S. District Court for the Eastern District of Michigan
Tennessee
U.S. District Court for the Middle District of Tennessee
New Jersey
Honors and Awards
Received Army Commendation Award for excellence as a military prosecutor.
Received The Bronze Star Medal from the Secretary of The Army for exceptionally meritorious service as a Recorder and Legal Advisor. Selected to handle the complicated cases of several high-value detainees.
Tried complex administrative law cases for the Tennessee Insurance Division and acquired one of the largest civil monetary judgements in the entire history of the Tennessee Insurance Division. Tennessee Insurance Division v. Truck Insurance Group et al., case # 12.01-123967J, November 7, 2016.
Successfully litigated cases involving commercial litigation and labor and employment law: King & Ballow v MaineToday Media, Inc., No. 3:12-CV-660, 2012 WL 4793559, at *1 (MD Tenn. October 9, 2012); Gates v Metro Govt of Nashville & Davidson Co--Davidson Co Election Com'n., No. 3:12-CV-00208, 2012 WL 2395157, at *1 (MD Tenn. June 25, 2012), report and recommendation adopted sub nom. Gates v Metro Govt of Nashville & Davidson Co, No. 3:12-0208, 2013 WL 1100537 (MD Tenn. March 15, 2013)
Published Works
Speaking Engagements