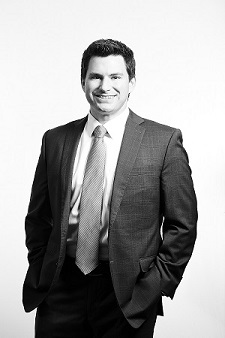 Aaron J. Beresh, Esq.
Associate
E-mail
Download VCard
Phone: (248) 996-8510
Fax: (248) 996-8525

29566 Northwestern Highway, Suite 200
Southfield, Michigan 48034
E-mail
Download VCard
View Profile in PDF File
The Health Law Partners, P.C.
29566 Northwestern Highway
Ste. 200
Southfield, MI 48034
(tel) 248-996-8510
(fax) 248-996-8525
AARON BERESH specializes in providing practical and cost-effective advice to a variety of health care providers and suppliers in connection with a broad range of health care transactional and regulatory matters.
Advises health care providers and suppliers regarding transactional matters ranging from corporate formation, structural issues, and complex arrangements;
Prepares and negotiates transactional agreements, such as, Employment Agreements, M&A documents, Corporate Governance Documents, Management Services Agreements, Professional Services Agreements, Leases, Infrastructure Agreements, and a variety of other health care related transactional documents;
Frequently advises clients regarding compliance matters, including privacy and security matters related to HIPAA and state privacy laws, federal and state information data breaches, and information technology issues; and
Counsels clients in regulatory fraud and abuse matters, such as, federal (Stark) and state self-referral laws, federal and state anti-kickback laws, fee-splitting, and corporate practice of medicine issues.
Education
J.D., Michigan State University College of Law, 2008
Honors: magna cum laude
Business & Securities Law Journal
Business Law Society
BA, Michigan State University, 2004
Major: Economics, Business Cognate
Jurisdictions Admitted to Practice
Michigan
U.S. District Court for the Eastern District of Michigan
Professional & Bar Association Memberships
American Bar Association, Health Law Section
Michigan Bar Association, Health Care Law Section
Oakland County Bar Association
The West Bloomfield Chamber of Commerce
The Chaldean American Chamber of Commerce
Practice Areas
Corporate Business Transactions
Healthcare Contracting
Stark, Anti-Kickback and Fraud and Abuse
HIPAA Privacy and Security
Issues impacting specific healthcare providers and suppliers,
Published Works
"Interested in Buying or Selling a Medical Practice," by Aaron Beresh, Esq., Oakland County Medical Society, June/July 2017 Bulletin.

"Michigan's New Telehealth Law", by Aaron Beresh, Esq., Oakland County Medical Society, March/April 2017 Bulletin.
"It's Time to Refocus on HIPAA Compliance," by Adrienne Dresevic Esq. and Aaron Beresh, Esq. AHRA Link May 16, 2016.
"Proposed Stark Law Changes - Welcomed Relaxation of Current Regulations" by Adrienne Dresevic, Esq., Clinton Mikel, Esq., and Aaron Beresh, Esq., ABA Health eSource, October 2015 Volume 12 No. 2.
"HIPAA: Breach Notification Rule Under HITECH—The 'Final Rule'" by Aaron J. Beresh, Health Care Weekly Review, April, 2013.
"Businesses, Check Out Fine Print" by Aaron J. Beresh, Esq., Lansing State Journal, March, 2008.
Speaking Engagements
"What to Consider When Negotiating an Employment Agreement," Detroit Medical Center, Detroit, MI, May 17, 2017.
"Employment Agreement Contractual Considerations," Henry Ford, Detroit, MI, June 13, 2016.

"Fraud and Abuse Laws and Contractual Considerations," Michigan Association of Chiropractors (MAC), District Meeting, Royal Oak, MI, September 9, 2015.
"The Business of Chiropractic: An Ounce of Prevention is Worth a Pound of Cure," Michigan Association of Chiropractors (MAC), 2014 MAC Fall Express Conference, Mt. Pleasant, MI, November 22, 2014.
Past Employment Positions
Rickard & Associates, P.C. 2009-2014
Hon. Bernard A. Friedman, then Chief Judge for the Eastern District of Michigan, Judicial Extern