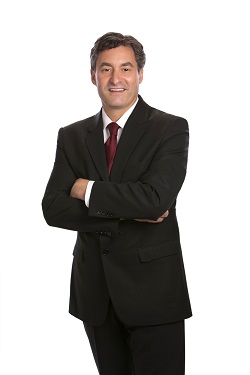 Steven B. Bender, Esq.
Partner
E-mail
Download VCard
Tel: (248) 996-8510
Fax: (248) 996-8525

29566 Northwestern Hwy, #200
Southfield, Michigan 48034
USA
E-mail
Download VCard
View Profile in PDF File

The Health Law Partners, P.C.
29566 Northwestern Highway
Ste. 200
Southfield, MI 48034
(tel) 248-996-8510
(fax) 248-996-8525
STEVEN B. BENDER joined the Health Law Partners in July 2014. Mr. Bender is a graduate of The University of Michigan and Michigan State University College of Law.
Mr. Bender has practiced in almost all areas of health care law; however, his primary focus involves large scale health care mergers/acquisitions and he has extensive experience with hospital - physician alignment strategies, physician network design and development, creation of accountable joint ventures, care organizations, risk-based contracting, population health management, and strengthening clinical integration throughout the care continuum. He has 15+ years of experience providing legal counsel to hospitals, physicians, management, governance committees and business units. Mr. Bender provides legal advice on a wide range of regulatory compliance and enforcement issues, including Stark, Anti-Kickback, Civil Monetary Penalties, False Claims Acts, Antitrust, clinical integration, physician compensation, corporate governance, privacy, and security.
Prior to joining the Health Law Partners Mr. Bender was Managing Counsel at for Trinity Health where he was responsible national for their ambulatory programs and physician networks.
Mr. Bender is a member of the State Bar of Michigan Health Care Law Section, where he is the Past Chair and has held numerous other leadership positions. He has also been appointed to the American Health Lawyers Association is Leadership Development & Program where he has been appointed to the Hospital on Health System Practice Group.
Mr. Bender has previously been recognized as a "Top Lawyer" by Detroit Business and Outstanding Hospital In-House Counsel by Nightingales Report. He regularly speaks publicly on health care mergers and acquisitions, accountable care organizations and physician compensation strategies.
Education
Michigan State University College of Law
The University of Michigan
Jurisdictions Admitted to Practice
Michigan
Professional & Bar Association Memberships
American Health Lawyers Association
ABA - Healthcare Section
State Bar of Michigan (Health Care Law Section)
Published Works
In instituting the Affordable Care Act, the federal government sought to reform the manner by which health care had been delivered and paid for in the United States over the last half century. In order to achieve these sweeping changes to our national reimbursement model modifications needed to be made to our existing regulations and new incentives needed to be developed to encourage providers to pursue the goals and objectives of the ACA. Click here page 115 to be linked to my detailed article entitled "Fraud and Abuse Waivers and Guidance in the ACO World: What They Are and How to Use Them", which describes the fraud and abuse waivers and the IRS', FTC's and the Antitrust Division of the DOJ's guidance for ACO's.